Episodes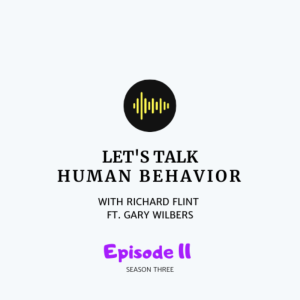 Tuesday Dec 21, 2021
Tuesday Dec 21, 2021
Are you living from the outside in or from the inside out? You have to build your life on a foundation of trust in yourself. Richard explains to Gary Wilbers how the essence of truth is not what you talk about, but it is what you do. It is Richard's best known philosophy - Behavior Never Lies. We have to be honest about our behavior. Most people want honesty as long as it's not honest.
Richard has four important guiding questions:
What do I really want?
Why do I really want this?
What price am I willing to pay to have it?
What behaviors will I have to improve to get there?
You can't just sit down and write a goal. Use Richard's four questions to clarify what you want with life. Writing a goal does not create direction.
Gary Wilbers started his serial entrepreneur career at the age of twenty three with a fledgling business called Tubs Of Fun. Gary created an acronym that has shaped his life's foundation: CHARGE (Create Habits Around Real Goals Everyday). He built a roadmap for success by developing a culture of learning and sharing knowledge within his organizations.